Originally written for The Urban Escapist
As you probably may have guessed from the title, I've decided it would be fun to write about croissants and some of the places in Vancouver where you can find decent ones.
However, I will admit that my initial reason for this post was because I was craving one (or a few…) and wanted a good excuse to try out new places around my neighbourhood.
So, I may or may not have roped Adrien into this, as I needed a designated driver to get to my destinations.
And maybe you're wondering, "Wow, all this fuss just for a few croissants? Who cares!"
And maybe you're right…
Who am I to judge?
I'm doing this purely for fun… This is just an idea fuelled by hunger, greed, curiosity, and…
any excuse to get my little mitts on as many freshly baked pastries on a Sunday morning.
Which, by the way, is a TERRIBLE time and day to force someone to drive you around to four different bakeries.
Let's just say I had to brush off my best bartering skills to make this all happen, but it didn't take too much convincing.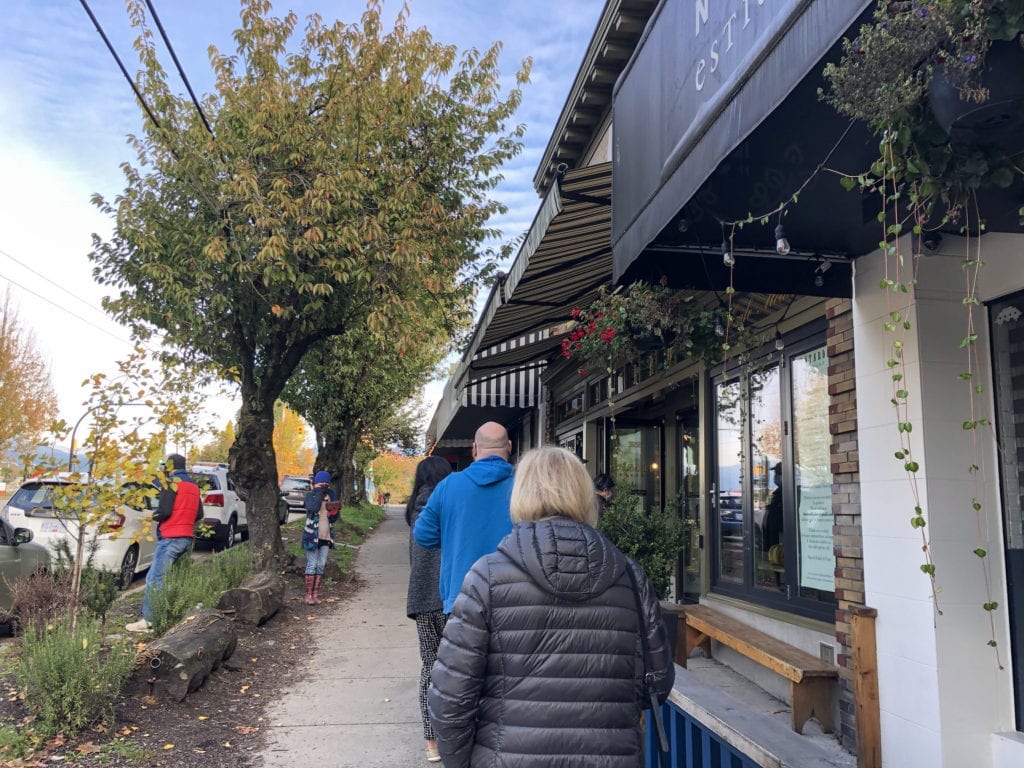 All these bakeries are lovely and unique from one another, I highly advise you to try these places out for yourself and not just take our word for it!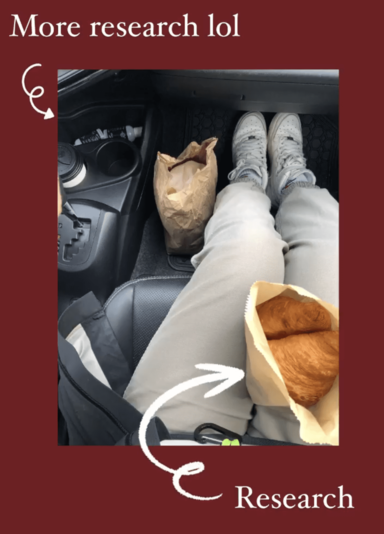 OK, so first thing's first.
A brief history of the croissant
Here's a fun fact: did you know that the croissant was not originated in France?
It was originated in Austria, and the pastry was first introduced by a man named August Zang, who founded a Viennese bakery (Boulangerie Viennoise) in Paris.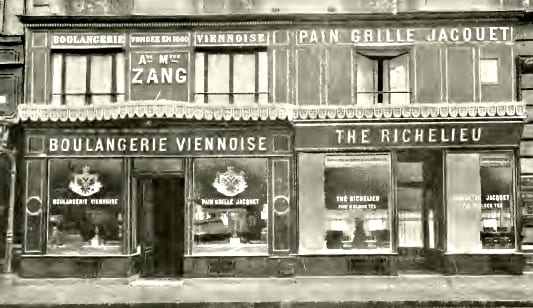 The croissant, an adaptation from the kipferi, the Austrian equivalent and precursor to croissants was first introduced to France in 1839. Named for its historical crescent shape, the kipferi has been a staple of Austrian and French bakeries and patisseries.
It wasn't long until variations of the croissant popped up in other areas of the world like the medialunas in Argentina and Uruguay, cornettos and brioche in Italy, the rogale świętomarcińskie in Poland, ciernos in Spain, çöreği in Turkey, and probably a whole lot of others waiting to be discovered.
But in this blog post, we're going to be talking solely about the modern croissant.
We're focusing on the original croissant before any of its bastardized versions like the Croiffle, or this hot Cheeto version, or any of these fun variations.
We're talking about the buttery, flakey little guy. Golden on the outside and fluffy on the inside. The pastry that has become an interchangeable response to the baguette when you ask any outsider what they think the French eat.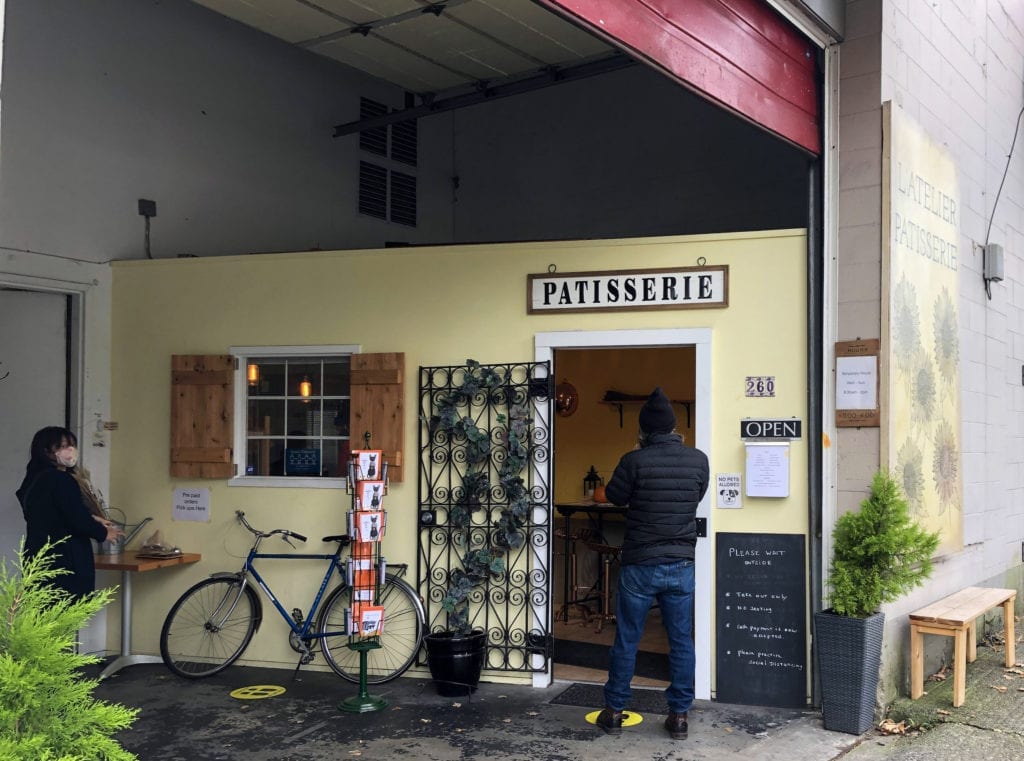 But despite its modernization, one can argue that there is, in fact, a huge difference in taste, texture and quality when it comes to artisanally made croissants against the factory produced.
Fortunately, for us in this lifetime, artisanal croissants are still very popular and appreciated around the world.
What makes a "good" croissant?
According to pastry chef Dominique Ansel, "good" croissants are rare… "the outside should be nice and golden, the structure should hold a consistent shape and have consistent layers. The pastry should be light and you should be able to see the flakey layers and should display a honeycomb cross-section when you cut into it."
The methodology
Trying every one of the city's croissants in one sitting and writing about it is just impossible.
Driving around to your four closest boulangeries was also close to impossible on a Sunday morning.
But, we did it.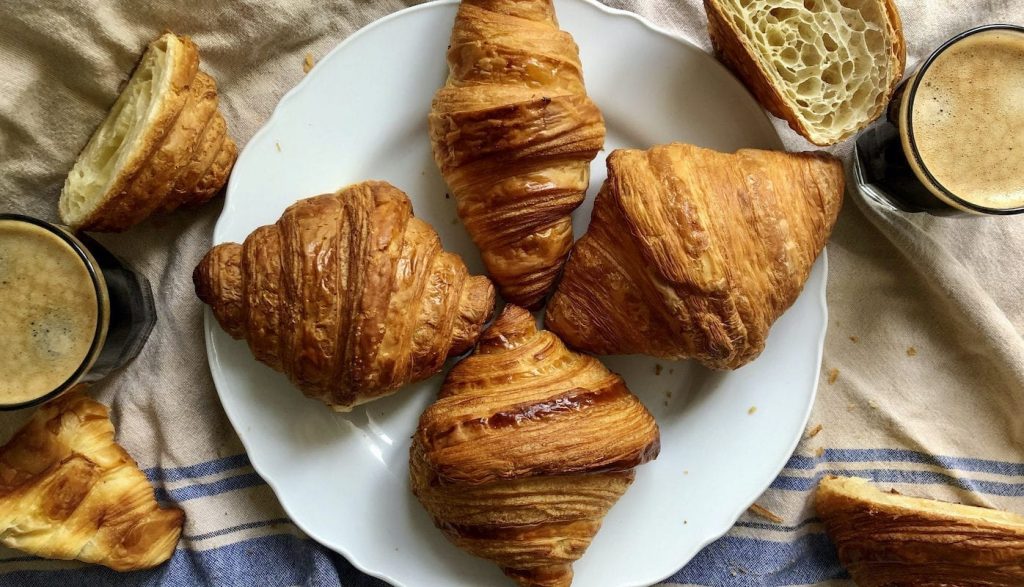 So, to make this a little more achievable, we'll most likely be doing rounds of four and compare them to each other and with the previous round's winner.
How will we compare and rate them?
We'll be judging based on the advice of Chef Dominique and of course, our own personal preferences. We will also be blind tasting them to avoid any biases.
How do they measure up?
Le Marché St. George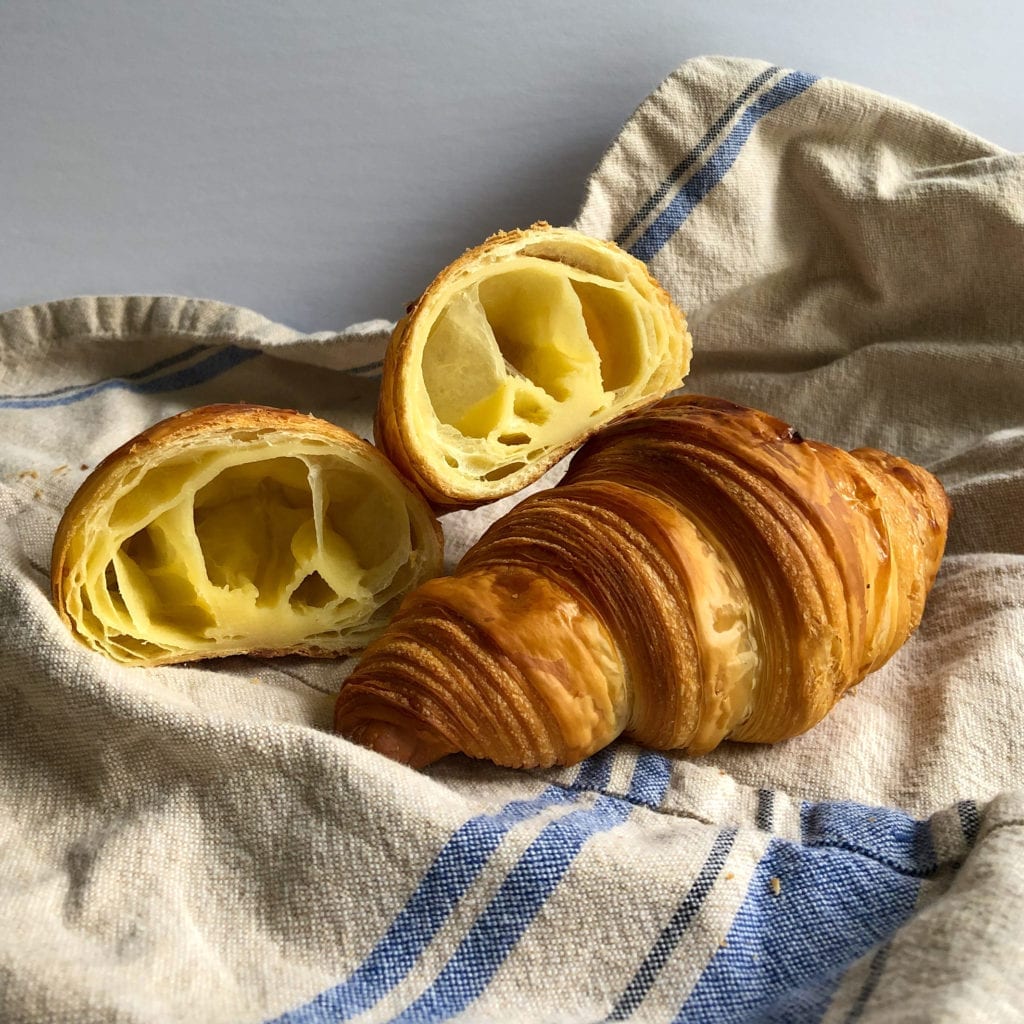 Exterior: The narrower croissant of the bunch, the colour is perfectly golden and lots of visible layers
Interior: While the outside looked amazing, the inside was still doughy and tacky. A quick Google search suggests that it could have been an issue where the butter got incorporated with the dough (instead of staying as separate layers) which resulted in a doughy middle.
Taste & Texture: We thought the outside was nice and crunchy (as it should be) but was also a lot more doughy (as opposed to fluffy) compared to the others.
Bâtard Bakery
Exterior: This croissant held a diamond shape and in our opinion, this one was probably the nicest looking croissant of the bunch. It had the most visible egg-wash ribbons on top. It was so gorgeous, I almost felt bad cutting it open.
Interior: This croissant had beautiful large honeycomb patterns, the layers bunched around the middle but didn't think it affected the taste or texture.
Taste & texture: Outside was delightfully light and flakey, you could taste the layers. However, we both found this one to be quite salty. Like, weirdly too salty.
L'Atelier Bakery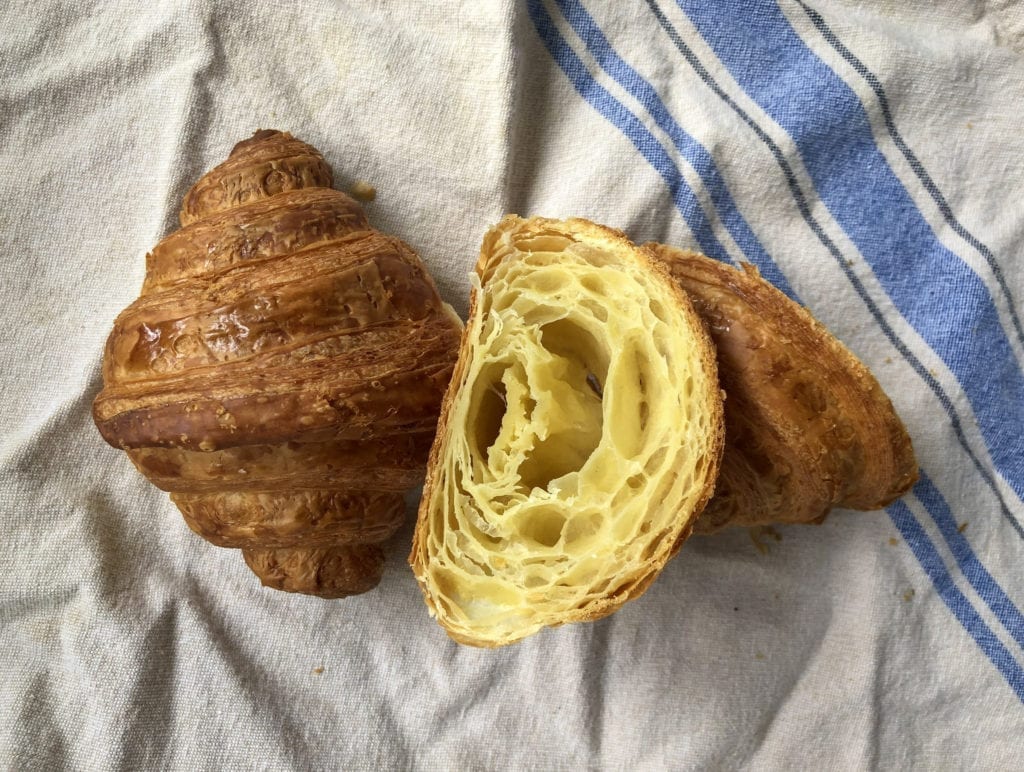 Exterior: Another diamond-shaped croissant with a beautifully golden outer layer. We also noticed 2 marks on each side indicating that the croissants probably stuck together while baking.
Interior: Great giant honeycomb cells but the layers definitely bunched around the center making it almost doughy.
Taste & Texture: Despite noticing the doughy centre, we didn't think that it discounted the croissant in any way. Crunchy and flakey on the outside and tasted like what you would expect a croissant to taste on the inside. It's a solid, classic, reliable croissant. No complaints here!
Beaucoup Bakery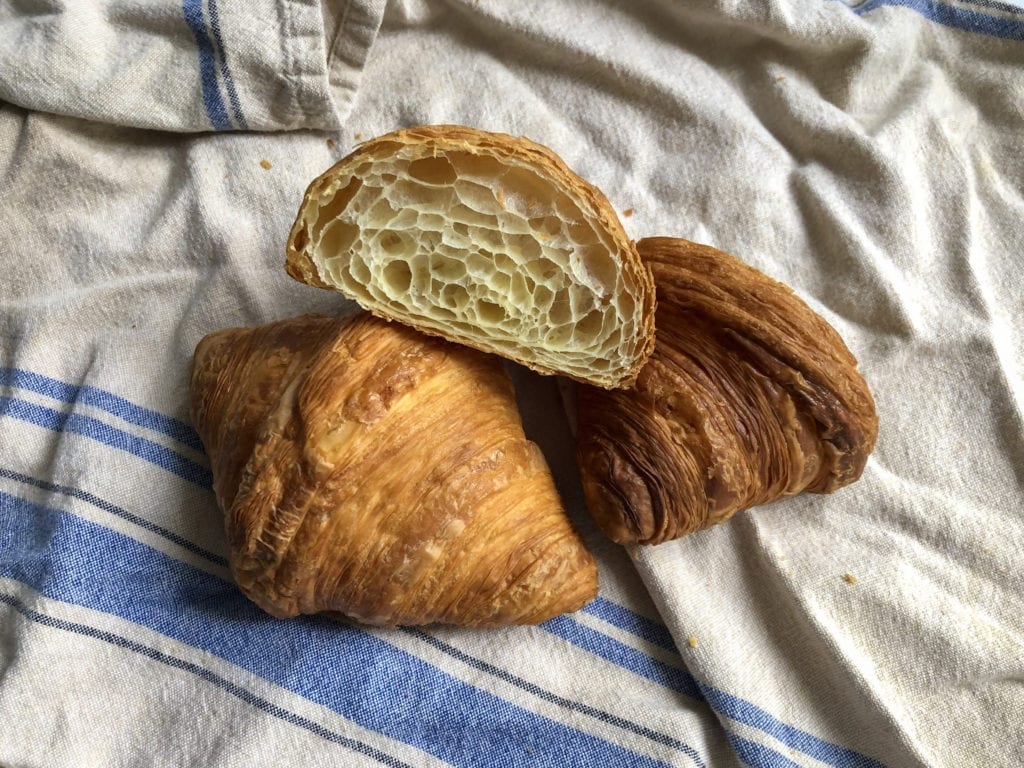 Exterior: Another beautifully golden diamond-shaped exterior, but we noticed that this one had the most visible layers on the outside.
Interior: OK, this was probably the nicest looking cross-section of the bunch. The other croissants had varying shapes of honeycomb cells so we were super impressed by the consistency and symmetry of this one. There wasn't that wet and doughy look on the inside like the other ones, so whatever they're doing to achieve that, it's definitely working.
Taste & Texture: Crunchy and flakey on the outside and super delicate and fluffy on the inside. The golden ratio honeycomb isn't just for looks, we believe the symmetrical pattern lends itself to the overall consistent delivery of taste and texture in every bite.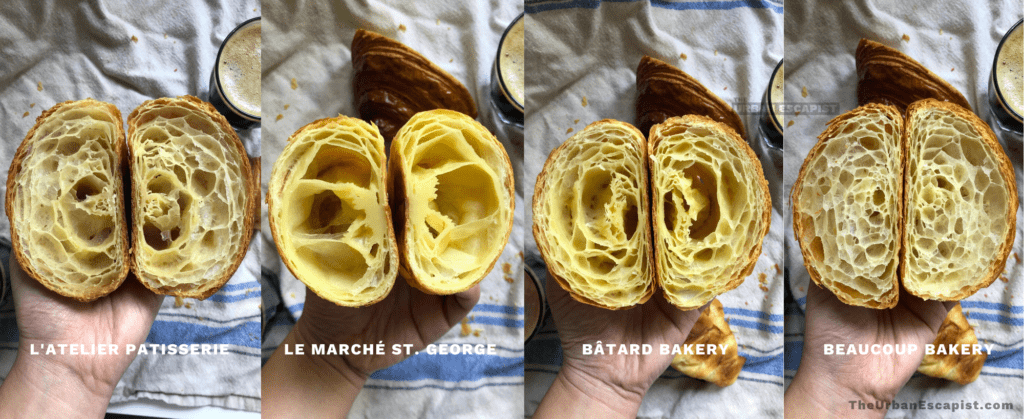 The winner
It was a tough call…
But the winner of this round was (drum roll, please)…
Beaucoup Bakery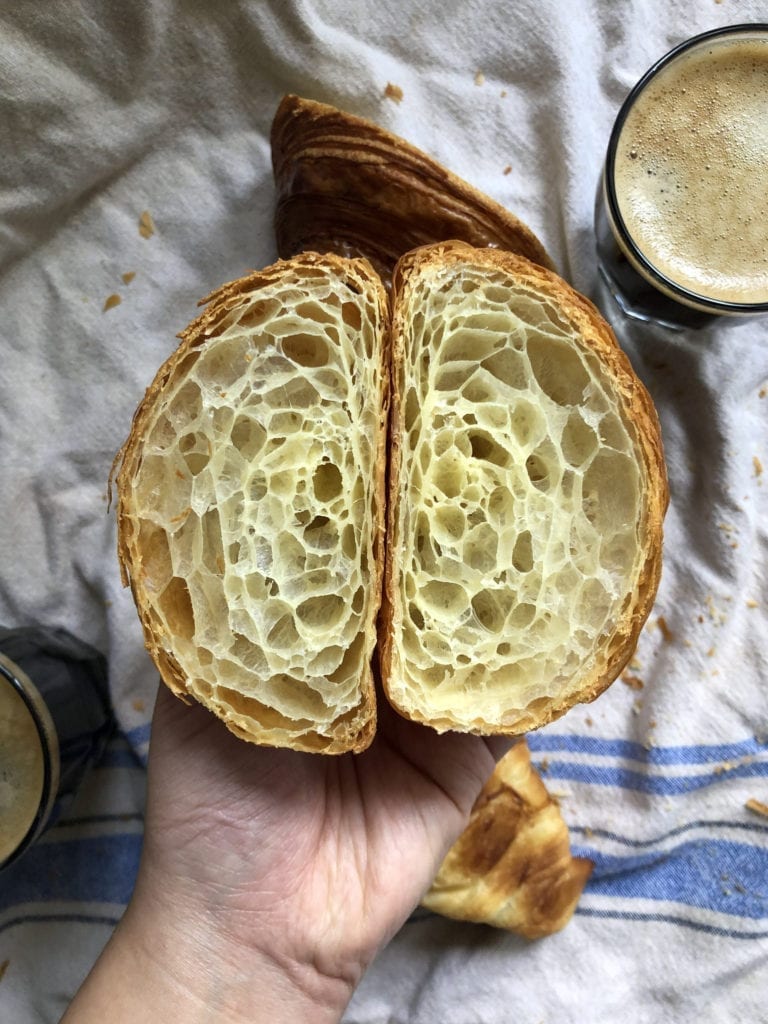 In our opinion, Beaucoup's croissant was the most consistent out of the bunch. We definitely weren't surprised as Beaucoup has won many awards within Vancouver and has been regarded as one of the top pastry shops in Canada.
Beautifully golden all around, lots of visible layers on the outside and had the most consistent and symmetrical honeycomb cross-section. This croissant was the only one that did not have that wet and doughy look in the center. Instead, the center was soft and held together by a network of delicate cells that melt in your mouth like butter.
Upon each bite, the flakey layers shattered into a zillion pieces on our laps. Although annoying to clean up, the messy aftermath is indicative of a good lamination and proofing process.
Although Beaucoup was the winner, a close second would be L'Atelier. We loved the flavour and texture of that one but lost its edge when it came down to the aesthetics (the baking pan was probably too crowded, as a result, the sides have a funny patch) and the cross-section wasn't as consistent as Beaucoup's version.
Bâtard's take had the nicest exterior out of the four, but unfortunately, we couldn't get past how salty it was.
Le Marché St. George took fourth place. Although tasty, the inside had a wet doughy texture. As you can see below, this croissant had three huge holes as opposed to a network of cells, which I think was the reason why it didn't have that melt-in-your-mouth feel.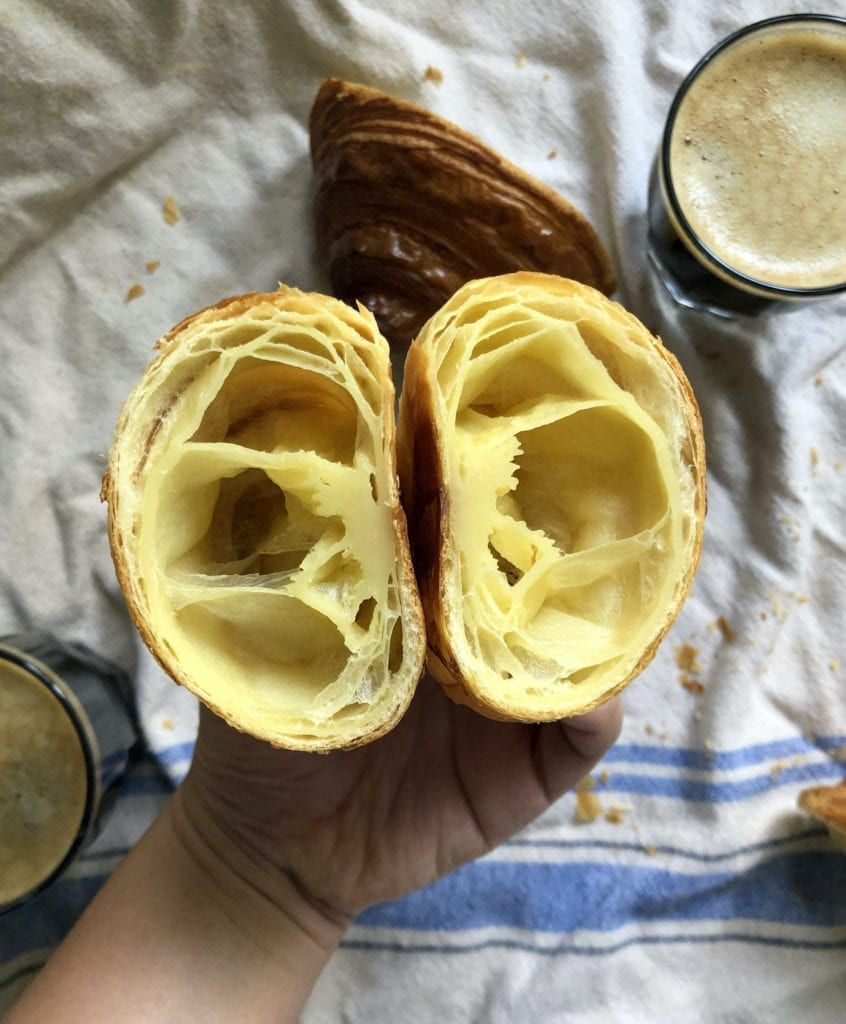 You could definitely say that we had a fun time with this post. Way too many croissants were consumed in a very short period of time and we left with a new appreciation for those in the pastry arts.
Good croissants are not easy to execute and those who do it well possess a rare skill indeed.
Here's our list from our top preference to last.

1. Beaucoup Bakery
3150 Fir Street
Vancouver, BC
V6J 3B5

2. L'Atelier Patisserie
260 E 5th Ave
Vancouver, BC
V5T 1H3

3. Bâtard Bakery
3958 Fraser Street
Vancouver, BC
V5V4E4

4. Le Marché St. George
4393 St George Street
Vancouver BC
V5V 4A3