Words and photography originally composed for Try Hidden Gems.
God forbid this ever happening, but if I was ever forced to only eat one type of dish for the rest of my life, it would have to be a hot bowl of noodles. Preferably, of the alkaline type– ideally, submerged into a thin yet graciously seasoned Asian style broth. As you can tell, I fancy noodles quite a bit. If I had garnered anything useful from my years of existence on this earth, it would probably the skill to tell good and bad noodles apart.
It was a cold Monday, naturally, that alone was reason enough to 'treat myself' and I decided to do just that. So, I made my way over to Fat Mao Noodles in trendy Chinatown for lunch. I was lucky enough to be seated quickly by the huge corner window, a one-seater, and probably the best seat in the house.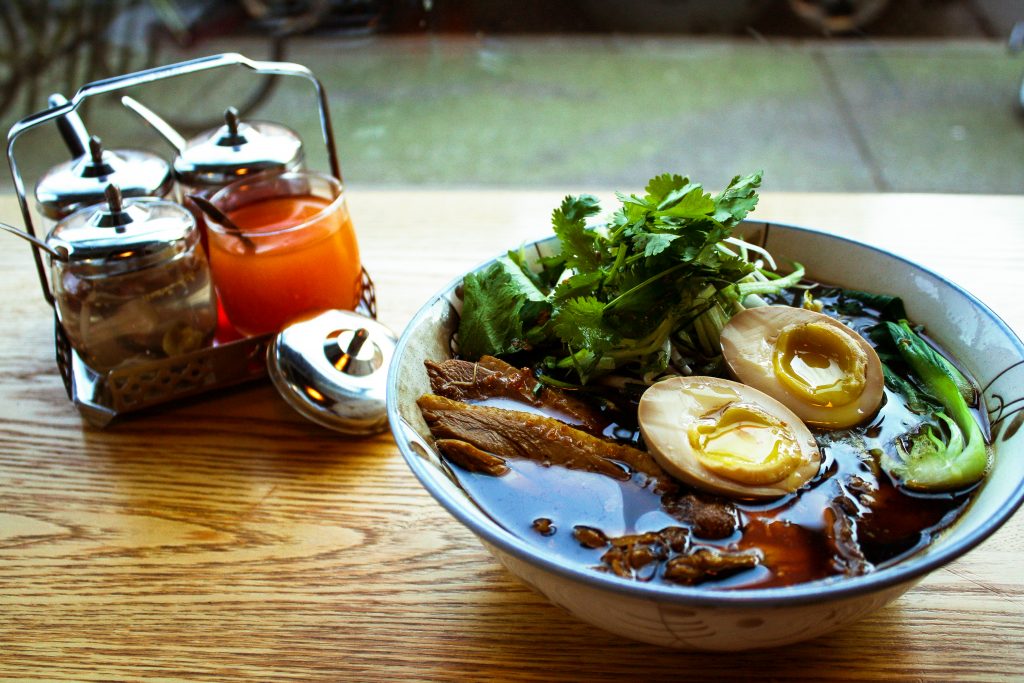 Their menu was not the biggest, but very well curated. You can pick from richer curry broths to thinner broths such as hot and sour. The menu was small but diverse, each bowl is very different from one another. By glancing at the menu, the list of aromatics used to create each bowl led me to believe that anyone can come in here and find something they'll like. No problem.
My natural inclination towards thin broths led me to choose the braised duck noodles. I also decided on wide Shanghai noodles to accompany this broth, as recommended by my server.
The bowl arrived steaming hot, one of the many signs suggesting that this bowl was already headed in the right direction. The nature of Shanghai-style noodles are typically thicker than most types. The noodles arrived perfectly al dente, as the hot broth allows for more cooking time from the expediter to my table.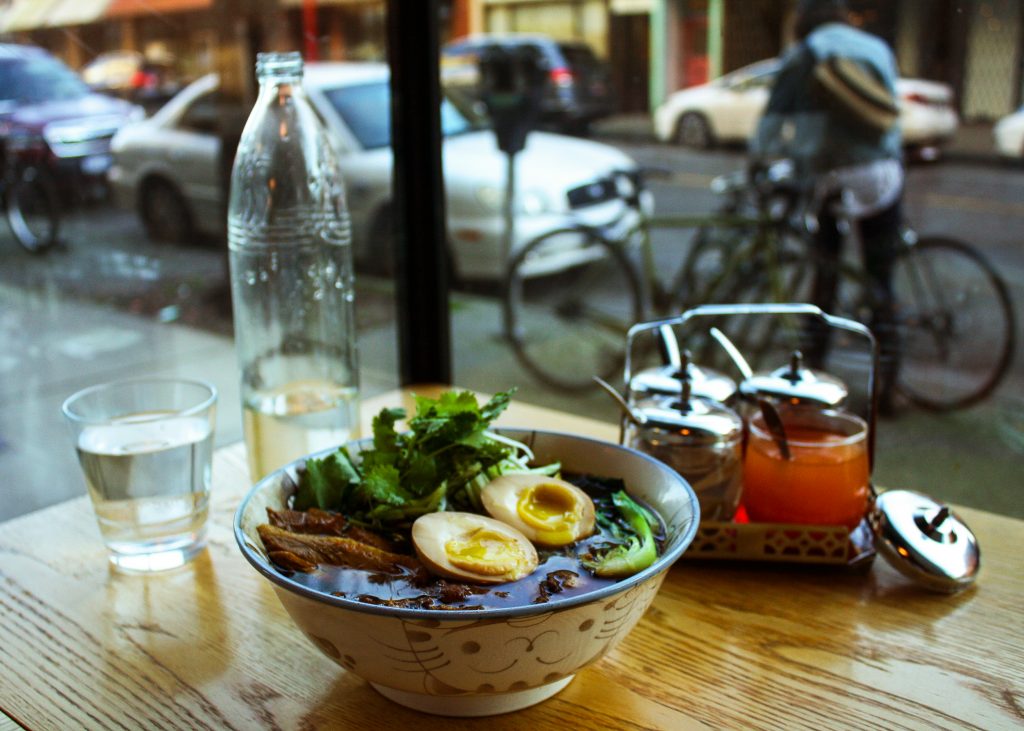 The noodles had a silky smooth texture yet chewy once you start consuming. The beautiful thin dark soy broth surprisingly held much flavour and body, it was accompanied by some fresh Asian celery and bok choy. Inspired by Northern Chinese cuisine, this broth is thin but packs a punch with spices, old and new. Spices such as star anise, galangal, dried orange peels, lemongrass, and cassia bark orchestrated a melodic symphony for my taste buds.
The spotlight was finally on the generous portion of braised duck, the nicest pieces propped up near the surface as if performing a solo. The duck was braised to perfection, tender to the touch and juicy to the last bite.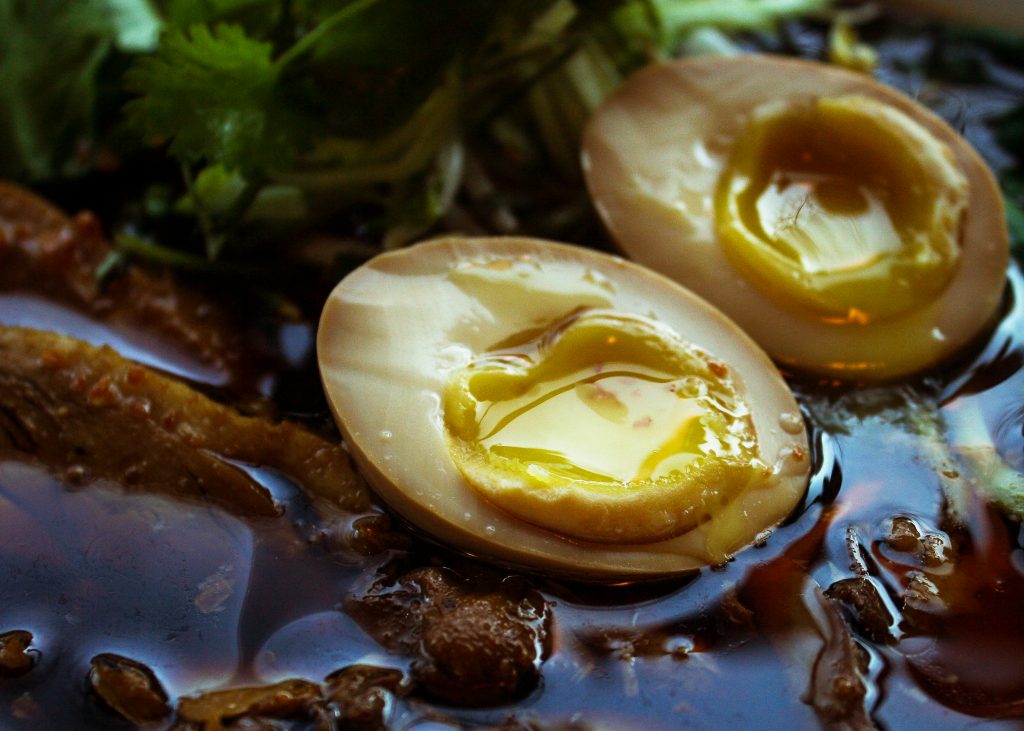 And the showstopping component to any bowl of noodles, a medium-done marinated soy egg cut wide open revealing the yolky contents in all its glory.